Our Clients are Our Partners - we believe in transparency, clarity and trust. Since 2007, this approach has allowed us to achieve the ultimate goal - transition IT Security Compliance away from fear and uncertainty to a place of comfort and assurance.
At Interactive Security our team of expert security specialists actually do the work - we're not willing to insert novice "rinse and repeat box checkers" where seasoned experts need to be.
Our team is comprised of industry certified security professionals with uniquely qualified backgrounds spanning both third-party consulting and executive leadership within enterprise companies. Technology is complex and security requirements are fluid; and we know it's critical to closely understand our clients in full view - in technology and business terms.
Interactive Security is proud to offer a variety of core solutions to meet our client's security and compliance needs regardless of industry and company size. We make IT Compliance ~ Obtainable, Simple and Affordable.
Experience

Over 12 years in the IT Security & Compliance industry; over 15 years' experience in the BPO and Financial industry.

Accreditations & Memberships

Certifications include CMMC RP, PCI-DSS, HITRUST CSF and QSA, HIPAA, ISO 27001 Lead Auditor and Implementor. We are members of Homeland Security Certification; Level 2, American College of Forensics Investigators, Information Systems Security Association, Information Security and Analysis Center, InfraGard Member, AICPA and ACA International.
Core Services

Cyber Risk Assessments * Vulnerability / Penetration Assessments * Application Security * BCP/DR Planning * Vendor Management * Virtual CISO/CPO

Core Solutions

PCI DSS * CMMC * NIST 800-171 * HIPAA * SOC * HITRUST * ISO 27001-27002 * ISO 31000 * CIS * FEDRAMP * FISMA/NIST * GDPR * GLBA * CCPA * NYDFS * Privacy Shield * NACHA ACH
Shawn Corrigan is the President and Founder of Interactive Security, a company he humbly started as a side project for additional income by completing Penetration Tests and Vulnerability Scans. Guided by Corrigan's obvious passion for IT Security and Compliance, Interactive Security has grown into a global company offering IT Compliance Auditing services for small to large companies - focused on making it obtainable, simple and affordable.With over 15 years in the BPO and Financial industry working at the executive level, Corrigan has experienced the pitfalls, trials and tribulations of bringing an enterprise organization into IT compliance. Corrigan has designed a methodology geared at guiding clients of any size to successfully achieve compliance and ultimately obtain compliance certification. Corrigan is certified as a PCI-DSS QSA, HiTRUST, ISO 27001 Lead Auditor and Implementor.Another passion of Corrigan is giving back through charitable organizations. In fact, he serves as a board member for Orchids of Light Foundation, which is dedicated to building a community of engaged advocates and volunteers and connect them with the Missions that resonate with their philanthropy.In his free time, Corrigan enjoys being near the water, boating with his family, wakeboarding with his daughters or taking long rides on his Harley. He is admittedly somewhat of an adrenaline junkie, something both his daughters have imitated, making their mother a bit uneasy at times.Proud member of:Homeland Security Certification; Level 2American College of Forensics InvestigatorsInformation Systems Security AssociationInformation Security and Analysis CenterInfraGard Member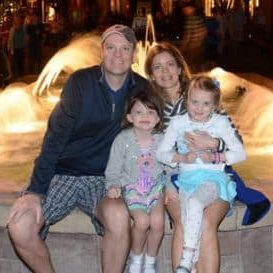 Emory Vandiver is the Chief Operating Officer and a Partner at Interactive Security, where he is responsible for developing and executing the company's business strategy as a premier IT Security and Compliance provider.  Emory oversees the company's daily operations and departmental leadership across Marketing, Sales, Finance, HR and Operations.  He manages relationships with key clients, partners and vendors. Emory also evaluates the company's expansion activities (investments, acquisitions, corporate alliances etc.).
For over 25 years Emory has worked with leading enterprises across a diverse cross section of the information technology industry. Emory has led the sourcing and negotiation of several multi-million dollar managed IT services and professional services contracts with various global companies. His professional passion lies in understanding client business goals, challenging the status quo and leveraging technology-based solutions to maximize client performance. He strives to bring unique insight and value to his clients' businesses, along with a superior customer experience.
Emory is a St. Joseph's University graduate and a Philadelphia area native, and while the winter weather can be rough, he enjoys all that the area has to offer. He and his wife are proud parents of twin girls who love to dance, play sports and read. Outside of work Emory enjoys family time, golf, basketball, music, cooking, craft beer and relaxing at the beach.